We realized that the people who come to visit India are on a TOUR to Experience the Indian Culture and Tradition. Food is an integral part of the Indian culture and without experiencing the same, their purpose of visiting India can not be fulfilled. Shree Shivay is a concept to ensure that everyone who visits Varanasi, could get a glimpse of real Indian food and experience the same in Indian Royal Style.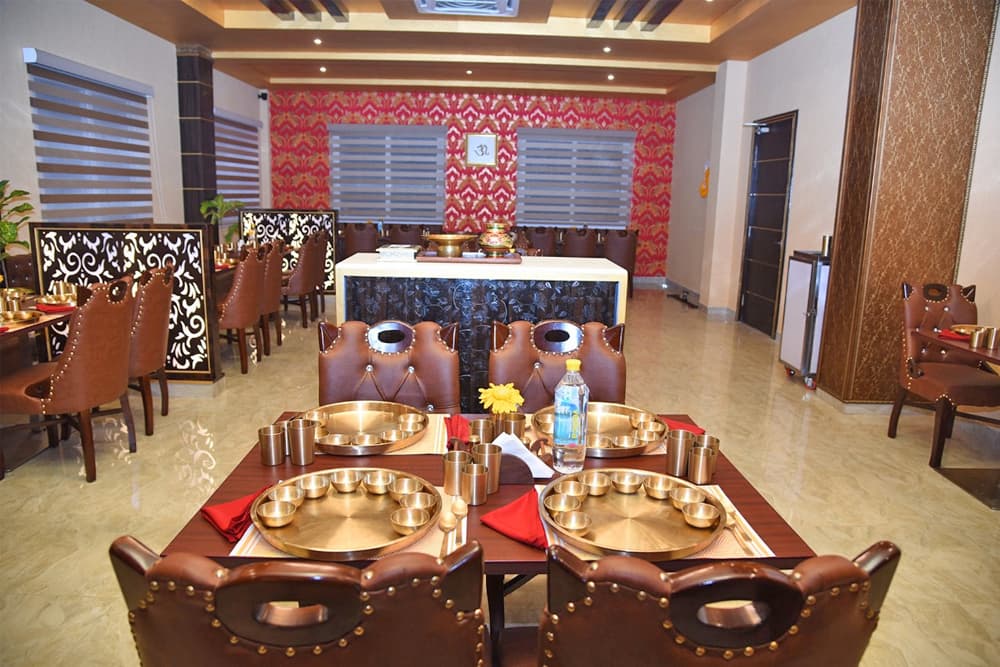 Where possible, we serve our meals in Bronze (कांसा) Thalis.  ​According to Ayurveda, Bronze is known to have several helpful properties: It enhances intellect, enhances immunity, conducts head and keeps food warm, acts as a germicide, is wear-and-tear resistant and is recyclable. 
Shree Shivay has been recently AWARDED the most HYGIENIC Restaurant in Varanasi by FSSAI-Ministry of Food and Health, Government of India. Shree Shivay also has become very famous for Organizing Birthday parties, anniversaries, Kitty Parties, Corporate Product Launches, Incentives to Dealers/Employees, Engagements, Corporate Lunch Meetings, Packing Food etc.
© 2022 Shree Shivay Designed by First Forward Technology & Jac Creations Media